After graduating with a degree in baking & pastry, owner Sarah Pemberton set out on her culinary travels. Moving from Nashville, TN to her home state of NJ. Sure she wanted to open a bakery & coffee shop one day, she began a job at Carlo's Bakery Factory in Jersey City.
After going back to work, post child (her first baby, June), Sarah's passion began to shift. Due to motherhood, she began to find much more value in the importance of a nutrient rich diet. As Sarah's journey continued as a mother while pregnant with her son Nash, she started to recipe test, do some R&D, & mentally plan her imaginary salad & acai bar.
After Nash was born, the stars began to quickly align…. almost too quickly for her own comfort & she found the perfect first location in the small town of Dunellen, NJ.
After the loss of Sarah's 'Gram', her business slowly began to take shape with purple (Gram's favorite color) as their color, and Cafe NUNE's purpose came to fruition. From the beginning NUNE was a labor of love, being built brick by brick (or pallet by pallet).
As the tables, walls, & counters were built by Sarah's father, Sarah & manager Cait learned a few things about staining pallets & using nail guns. (Girl Power…. amiright?!) The building process was one that included family & friends.
Sarah's greatest hope for NUNE is that it can be a place of happiness & comfort for the customers and employees alike. She loves seeing customers working on school work, meeting with a friend, or just taking a moment to themselves.
Sarah writes a weekly quote on one of their chalk painted doors as a positive reminder to customers to be kind, or stay strong, or whatever the message may be that week. You may walk into NUNE as a customer, but the nunies love to learn your story & you will leave as a friend.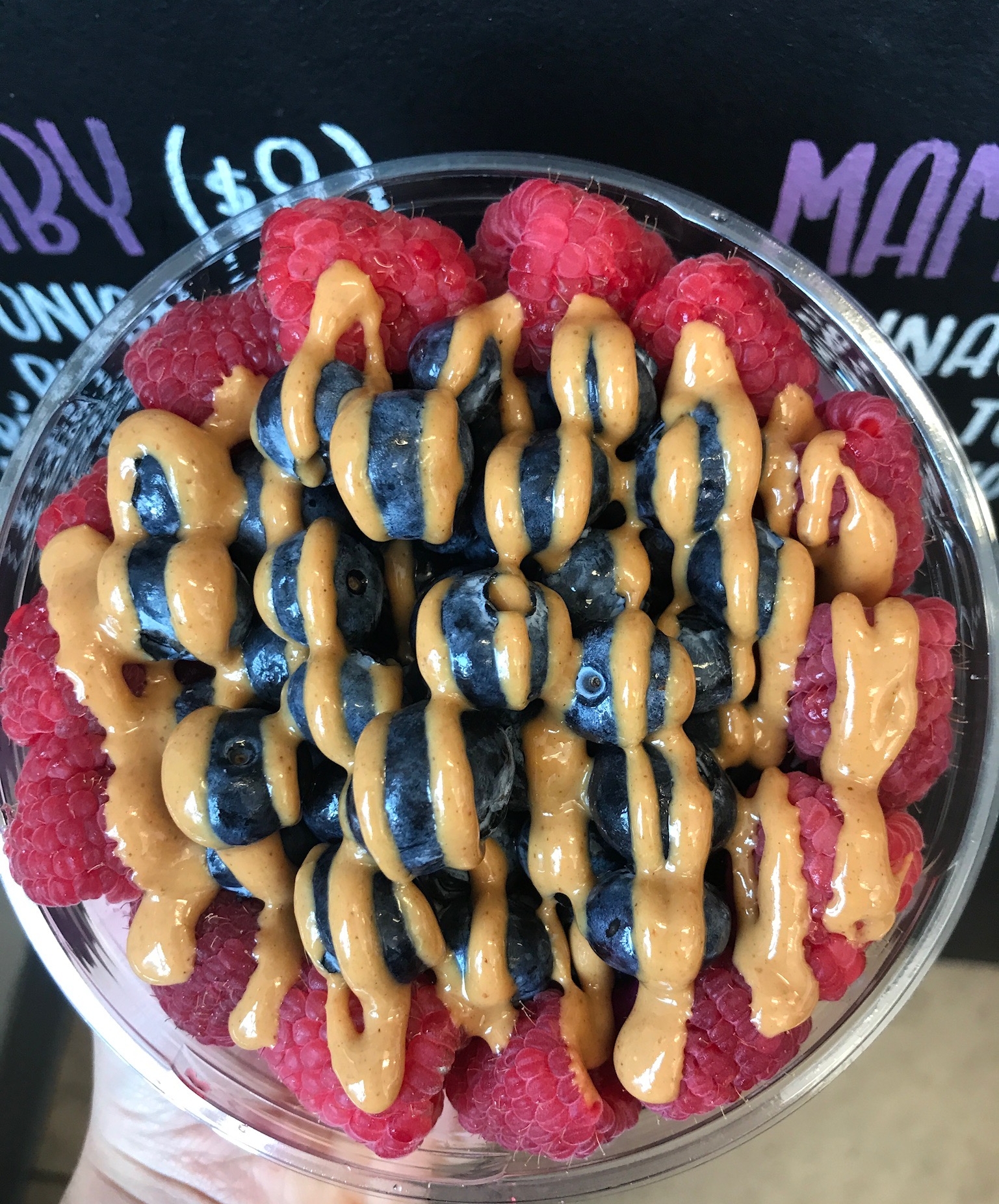 The nunie team hopes to spread a message of feeling good on the inside through nutritionally valuable food & positive vibes.
The staff is constantly working on new specials and menu items to help our customers keep their diet balanced, colorful, & enjoyable.
LOOK INSIDE
cafe nune